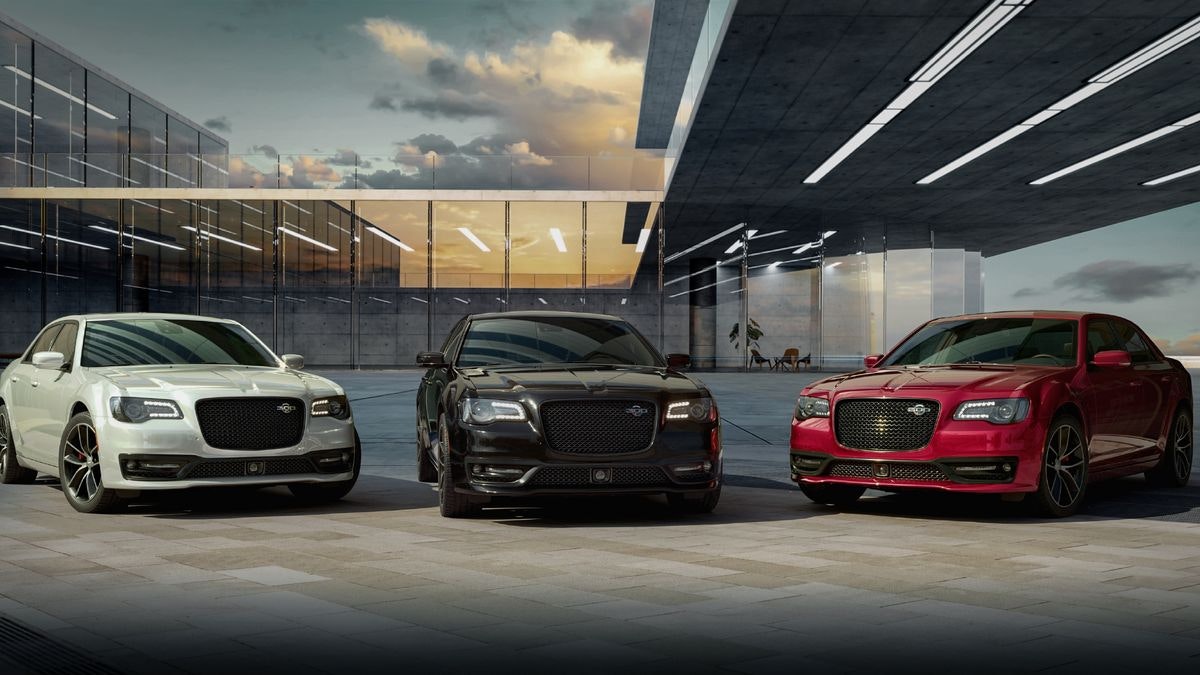 Driving in Luxury: The Chrysler 300 Experience
The Chrysler 300 is a full-size luxury sedan produced by Chrysler, a division of Stellantis (formerly FCA US LLC), since 2005. It is known for its bold styling, powerful engine options, and upscale features.
The exterior of the Chrysler 300 features a distinctive, bold design and is characterized by its wide stance, muscular lines, and iconic front grille. It has a classic rear-wheel-drive sedan layout, which gives it a sporty and aggressive stance. The 300 is also available with optional features such as a panoramic sunroof and 20-inch wheels, which enhance its overall appearance.
The Chrysler 300 comes with a variety of engine options depending on the model year and trim level. As of 2023, the base engine is a 3.6-liter V6 that produces 292 horsepower and 260lb-ft of torque, while a more powerful version of the same engine is available, producing 300 horsepower and 264lb-ft of torque. Additionally, there is an optional 5.7-liter V8 engine that generates 363 horsepower and 394lb-ft of torque, providing more performance-oriented driving experience.
The Chrysler 300 comes with an 8-speed automatic transmission that provides smooth and efficient gear shifts. It also offers two-wheel drive (rear-wheel drive) as standard, while all-wheel drive is available as an option on certain trims. The rear-wheel-drive configuration gives the 300 a traditional, rear-wheel-drive sedan feel with sporty handling dynamics.
Inside, the Chrysler 300 offers a spacious and upscale cabin with a variety of available features. These include leather upholstery, heated and ventilated front seats, a heated steering wheel, dual-zone automatic climate control, and a panoramic sunroof. The infotainment system includes an 8.4-inch touchscreen display, navigation, Apple CarPlay and Android Auto compatibility, and a premium audio system.  The 300 boasts a spacious interior with comfortable seating for up to five passengers.
Safety features on the Chrysler 300 include blind-spot monitoring, rear cross-traffic alert, anti-lock brakes, a suite of airbags, adaptive cruise control, and a rearview camera. The car has received high safety ratings from both the National Highway Traffic Safety Administration (NHTSA) and the Insurance Institute for Highway Safety (IIHS).
The Chrysler 300 is available in several trim levels that offer different levels of features and performance. As of 2023, the trim levels for the Chrysler 300 include the Touring, Touring L, 300S, Limited, and 300C. The Touring and Touring L are the base models, while the 300S and Limited offer sporty and luxury-oriented features respectively. The 300C is the top-of-the-line model with the most premium features and a more powerful V8 engine.
Overall, the Chrysler 300 is a luxurious and comfortable full-size sedan with distinctive styling, powerful engine options, and a range of features. It offers a smooth and refined ride, making it a popular choice among those seeking a premium sedan with a touch of American muscle car heritage.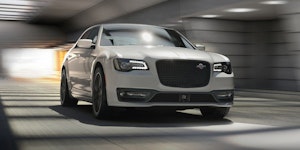 Back to Parent Page