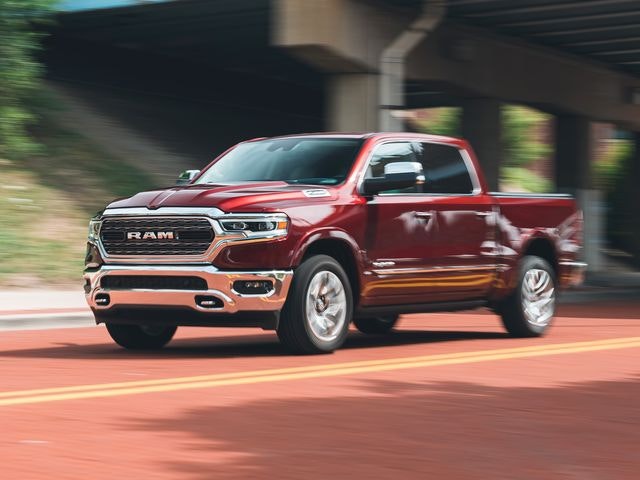 Leasing a Vehicle
A new car lease gives you the opportunity to take to the streets in an alluring and feature-rich new car at a cost that is often significantly lower than traditional monthly car payments. As part of the program, you'll enjoy the perks that come with owning your car for a predetermined term length of time. When this term reaches completion, you'll still have the flexibility to purchase your car at a great price if you decide to keep it. Leasing keeps you in control by creating lots of options down the road.
Leasing a vehicle has several advantages, including:
Lower monthly payments: Monthly lease payments are typically lower than monthly loan payments for a new car, which can make it more affordable to drive a nicer vehicle.
Lower down payment: When you lease a vehicle, you typically don't have to make a large down payment like you would with a purchase, which can free up cash for other expenses.
No trade-in hassles: At the end of a lease, you simply return the car to the dealer and walk away, without having to worry about selling or trading in the vehicle.
Access to newer vehicles: Because leases typically last 2-4 years, you have the opportunity to drive a newer vehicle with the latest features and technology.
Reduced maintenance costs: Most leased vehicles are covered under a manufacturer's warranty, which can reduce or eliminate the cost of major repairs.
Tax advantages: In some cases, businesses can deduct lease payments as a business expense on their taxes.
Take advantage of these lease specials by March 31, 2023 here at Diehl of Grove City!
Lease Specials include: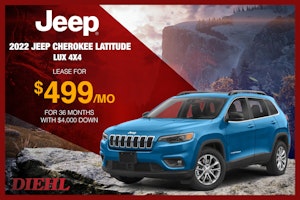 2022 Jeep Cherokee Latitude Lux 4×4
2022 Ram 1500 Big Horn Quad Cab 4×4 6'4′ Box
2023 Jeep Grand Cherokee Laredo
2023 Ram 1500 Big Horn Crew Cab 4×4 5'7′ Box
Back to Parent Page