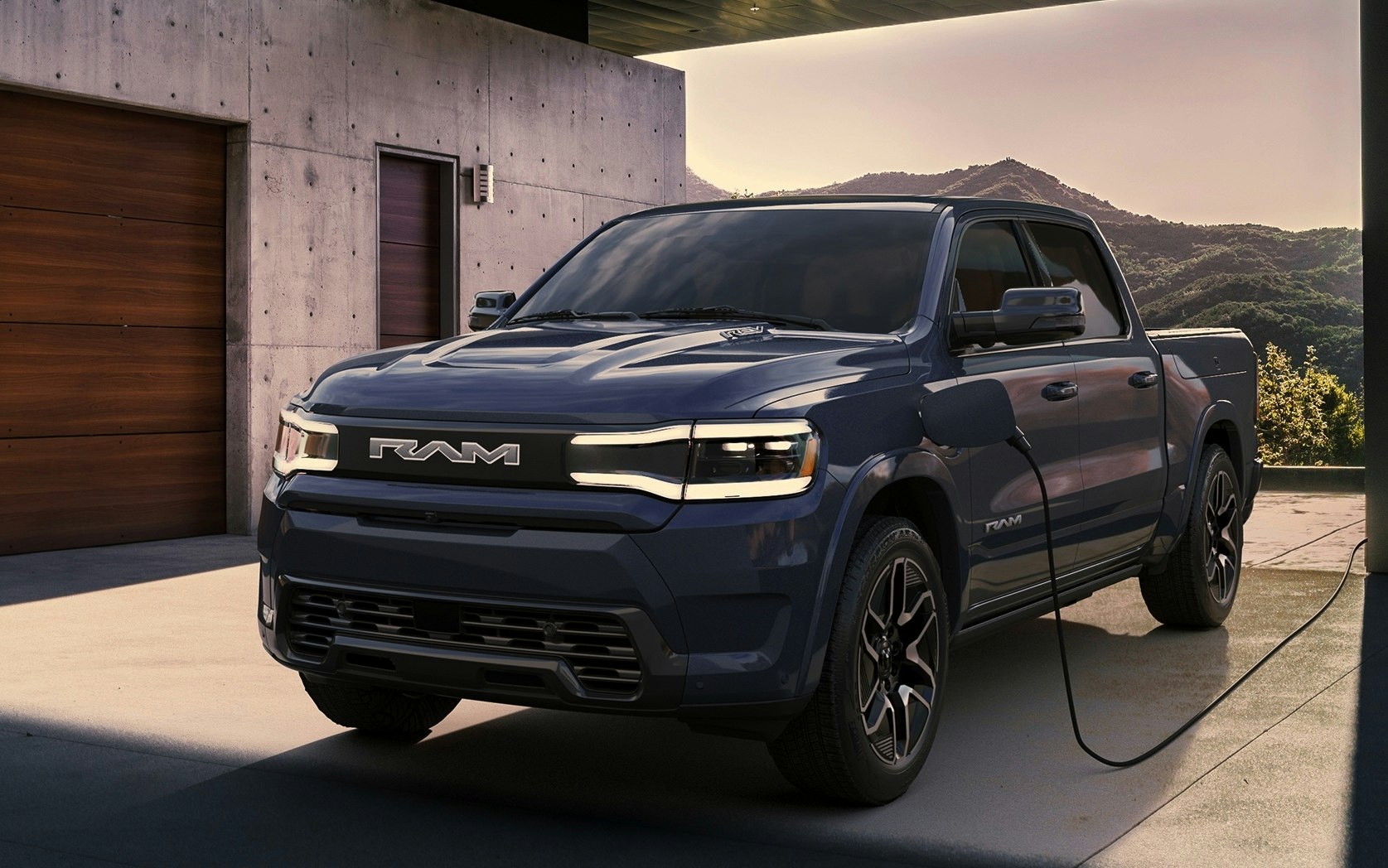 RAM Goes Electric: A Look at the 2025 RAM 1500 REV
RAM has long been synonymous with power, performance, and innovation, and the 2025 RAM 1500 REV is no exception. As the automotive industry moves towards a more sustainable and efficient future, RAM has stepped up its game with the 1500 REV, an exceptional testament to the brand's commitment to cutting-edge technology and uncompromising performance.
Electrifying Power
The 2025 RAM 1500 REV is a bold step into the world of electric trucks, combining the legendary toughness of RAM with the environmental benefits of an electric vehicle. Powered by an advanced electric drivetrain, the 1500 REV delivers jaw-dropping torque and acceleration, making it a force to be reckoned with both on and off the road. Its electric powertrain doesn't compromise on towing capacity or hauling capability, making it a versatile and dependable workhorse for all your heavy-duty needs.
Long-Lasting Battery Performance
Equipped with state-of-the-art battery technology, the 2025 RAM 1500 REV offers an impressive range, allowing you to tackle long journeys with confidence. With fast-charging capabilities and enhanced battery durability, you can spend more time on the road and less time worrying about charging. RAM has prioritized convenience and reliability, ensuring that the 1500 REV is ready for any adventure you throw its way.
Luxurious Comfort and Technology
Step inside the 2025 RAM 1500 REV, and you'll find yourself immersed in a world of luxury and cutting-edge technology. The cabin is meticulously designed with premium materials, providing a refined and comfortable driving experience. From the spacious and tech-savvy interior to the advanced infotainment system, every aspect of the 1500 REV is geared towards making your journey as comfortable and convenient as possible.
Advanced Safety Features
RAM has prioritized safety in the 2025 1500 REV, equipping it with a comprehensive suite of advanced safety features and driver-assist technologies. Whether you're navigating busy city streets or venturing off the beaten path, you can trust that the 1500 REV has your back, keeping you and your passengers safe and secure at all times.
Paving the Way for a Greener Future
By introducing the 2025 RAM 1500 REV, RAM is spearheading the transition towards a more sustainable and eco-friendly automotive industry. With zero tailpipe emissions and a focus on efficient energy use, the 1500 REV is not just a powerful truck; it's a symbol of RAM's commitment to creating a greener future for generations to come.
The 2025 RAM 1500 REV represents a significant leap forward in the world of tough and capable trucks. With its electrifying power, long-lasting battery performance, luxurious interior, and advanced safety features, the 1500 REV is a true testament to RAM's dedication to innovation and excellence. If you're ready to experience the future of tough trucks, the 2025 RAM 1500 REV is the perfect companion for your next adventure.
For more detailed specifications and information, visit the official RAM Trucks website.
Back to Parent Page