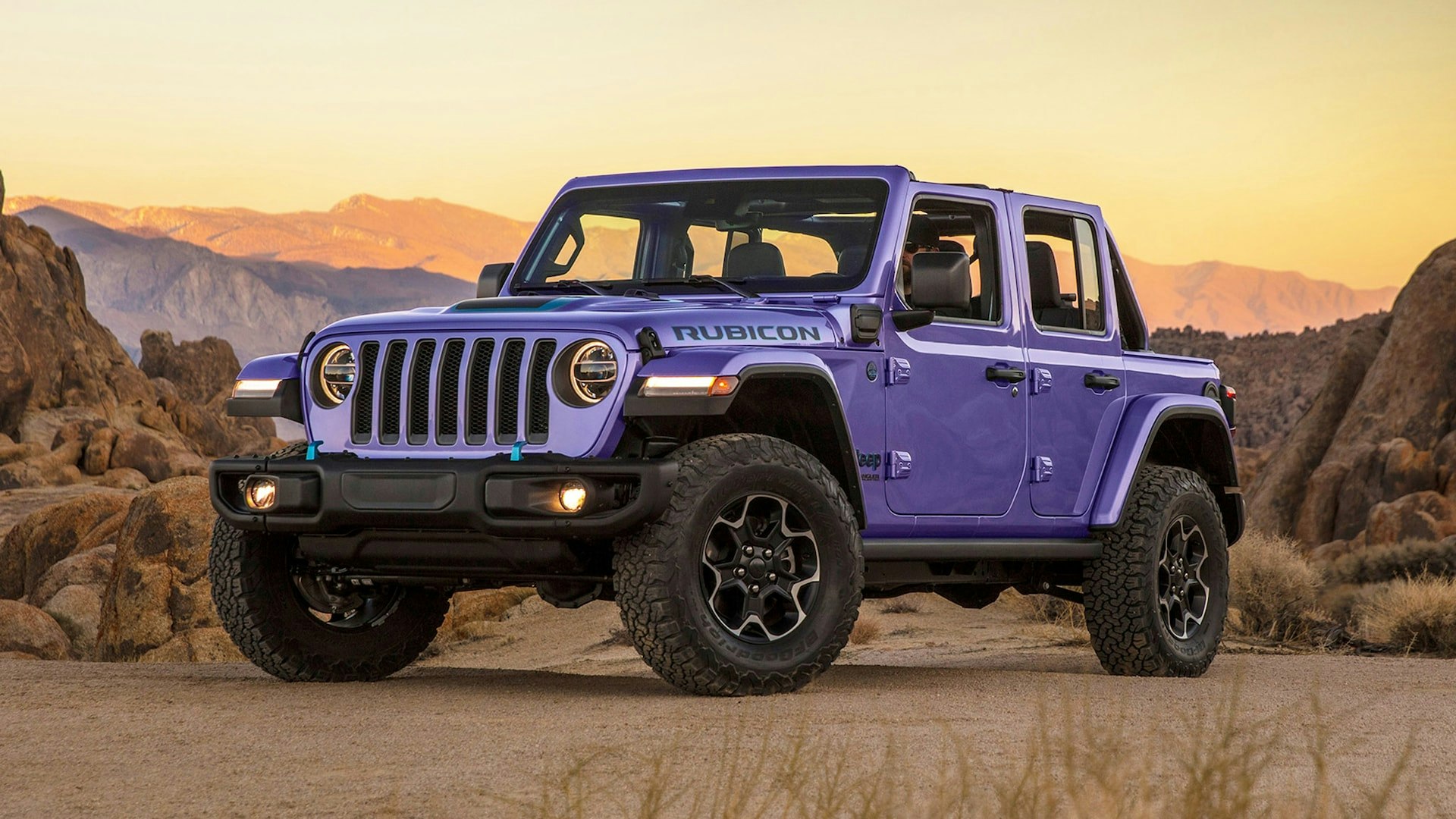 4xe IS THE NEW 4X4
The Jeep 4xe is a plug-in hybrid electric vehicle (PHEV) version of the Jeep Wrangler. It combines a traditional gasoline engine with an electric motor and a high-voltage battery pack to deliver both off-road capability and improved fuel efficiency.
The Jeep 4xe was first introduced in 2020, and it is now available for purchase in North America, Europe, and other select global markets. In North America, the 4xe is available in three trim levels: the Sahara 4xe, Rubicon 4xe, and High Altitude 4xe. The European market also offers a limited edition "First Edition" model.
The 4xe has an all-electric range of up to 21 miles (33 km) and a total driving range of up to 370 miles (595 km). It features a 2.0-liter turbocharged four-cylinder gasoline engine paired with two electric motors that together produce 375 horsepower and 470 pound-feet of torque. It can go from 0 to 60 mph in around six seconds.
The 4xe also includes several features specific to the PHEV model, such as regenerative braking, hybrid-specific drivetrain modes, and an instrument cluster that displays energy flow and charging information.
Looking for the Jeep 4xe?  Check out our current selection or call us at Diehl of Grove City 724-748-3575 to order your new vehicle now!
Back to Parent Page