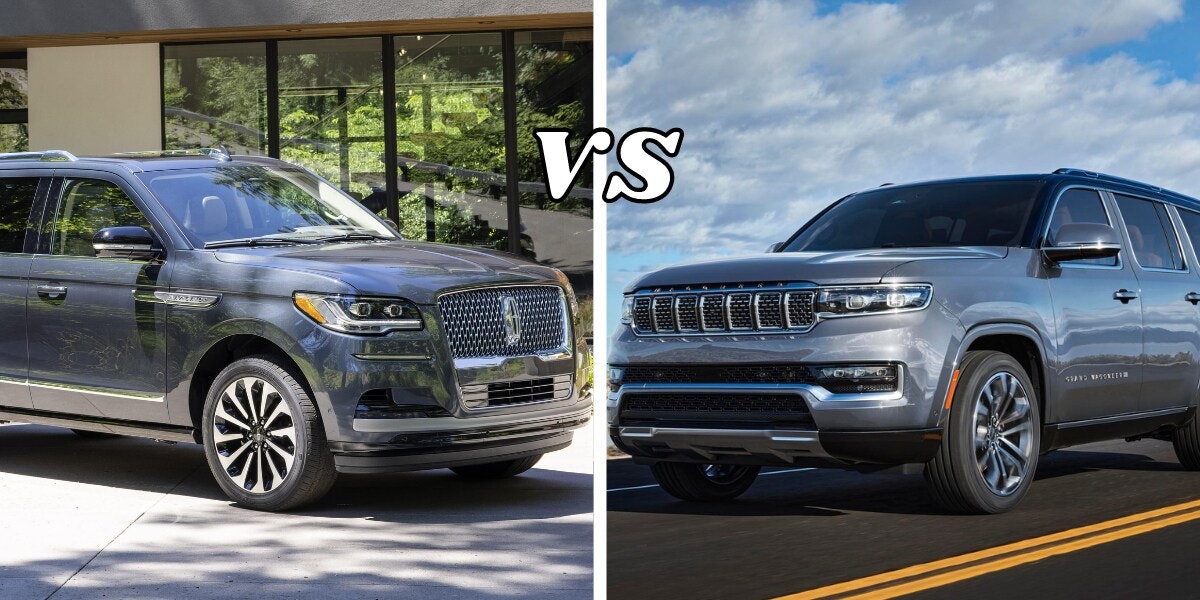 The Clash of Titans: Grand Wagoneer vs. Navigator
The Jeep Grand Wagoneer and the Lincoln Navigator are both formidable contenders in the luxury full-size SUV segment, offering premium features and a commanding presence on the road. While they share similarities, they also have distinct characteristics that set them apart.
In terms of design, the Grand Wagoneer carries a more traditional and rugged appearance with its boxy shape and iconic wood paneling (in previous generations). On the other hand, the Lincoln Navigator exhibits a sleek and modern exterior design with smooth lines and a bold front grille. Both SUVs exude a sense of luxury and presence, but the Navigator's styling leans towards a more contemporary aesthetic.
Moving to the interiors, both vehicles provide spacious and opulent cabins, designed to cater to the needs of luxury-seeking customers. The Grand Wagoneer offers a blend of classic design elements with modern touches, while the Navigator focuses on contemporary elegance and refinement. Materials and craftsmanship in both vehicles are top-notch, featuring premium leather upholstery, wood accents, and high-quality finishes.
The Grand Wagoneer offers versatile seating configurations, accommodating up to seven passengers across three rows. This flexibility allows for various passenger and cargo arrangements, making it well-suited for larger families or those who frequently require extra seating or cargo space.
In terms of technology, both SUVs are well-equipped. The Grand Wagoneer offers a large infotainment system with a customizable instrument cluster and a comprehensive suite of advanced driver-assistance features. The Navigator boasts a user-friendly infotainment system, a digital instrument cluster, and features like a head-up display and a Revel premium audio system. Both vehicles prioritize connectivity and provide a range of convenience features for an enhanced driving experience.
In terms of performance, the Grand Wagoneer and the Navigator offer powerful engine options. The Grand Wagoneer is available with a 6.4-liter V8 engine, while the Navigator features a twin-turbocharged V6 engine. Both vehicles provide smooth acceleration and ample power for everyday driving and towing capabilities.
When it comes to off-road capability, the Grand Wagoneer has a strong heritage in Jeep's rugged and capable reputation. It offers advanced four-wheel-drive systems, adjustable air suspension, and multiple terrain modes, making it well-suited for off-road adventures. While the Navigator doesn't possess the same off-road pedigree, it offers a smooth and comfortable ride on various terrains with its adaptive suspension system.
In conclusion, the Jeep Grand Wagoneer and the Lincoln Navigator are both formidable luxury SUVs, catering to different tastes within the full-size segment. The Grand Wagoneer combines rugged heritage with modern luxury, while the Navigator offers a sleek and contemporary design. Both vehicles provide luxurious interiors, advanced technology features, and powerful performance, making them worthy competitors in the market. Custom order or choose from our inventory at Diehl of Grove City!
Back to Parent Page